BudgetPak Budget and Forecast Software
We are different. On purpose.
Or as we like to say, "BudgetPak is different by design."
Approval Workflow
Role-based Security
Guided Approach
Custom Starting Point & Frequencies
Merge Actuals with Budget or Forecast Data
Account-level or Below Account-level Options
Predictive Analytics
Top-down, Bottom-up or Hybrid Methods
Finance Driven Controls
Wizard-driven set-up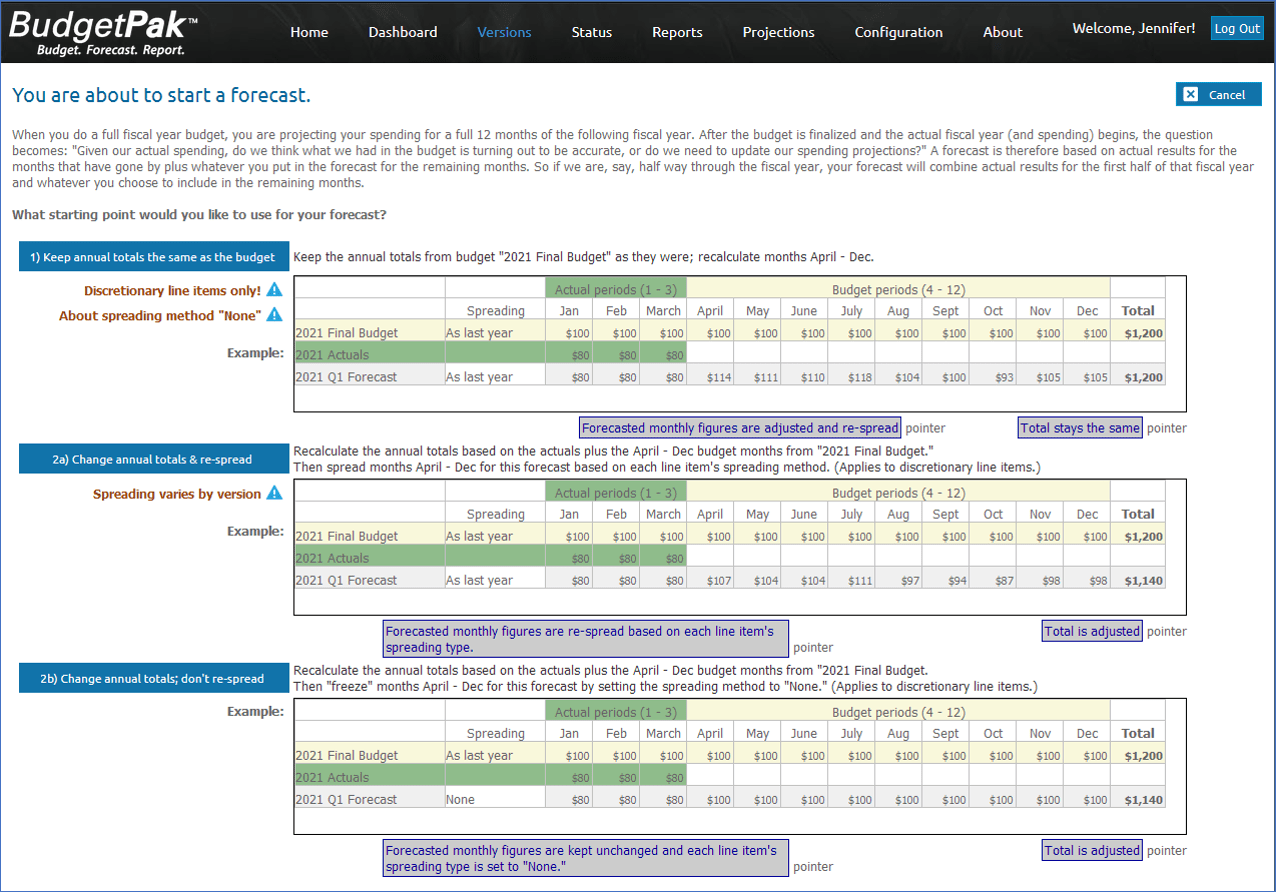 Flexible Forecasting
All of our budgeting features, plus…
Finance-determined Custom Starting Point – you decide which months of actuals to combine with the remaining budgeted or forecasted months
Choice of Forecasting Philosophy – keep the totals the same as the existing budget, or change the totals based on actual spending
High-level or Detailed, Your Choice –finance can choose a high-level (just adjust account totals) or detailed forecast (adjust headcount, assets & all details)
Multiple Forecasting Versions Throughout the Year – each with a unique approval process
Schedule a Demo to see budget forecasting software at work.
"Now we have better control over the data that we're using to create a forecast and the ability to put in notes so we know why we chose a certain number. We've increased accuracy and saved time with BudgetPak."
- Dan Brent, CPA, Chief Financial Officer at William James College
Detailed Forecasting
Ideal budget and forecast software for organizations with rapid growth, numerous changes in headcount, or who need very specific monthly numbers for details below the account level.
Fully capture all potential expenses
Detailed data (individual employees, assets, or line item detail) can be adjusted on a monthly basis and automatically rolled up to the account level
Every forecast version can include:

employees
drivers of calculated values
and a description to explain the purpose of the forecast
"With BudgetPak we can forecast every month using detailed revenues, including the number of attendees that we have and the average ticket price. Plus we are always looking at the trailing 12 months, because of seasonal influences like summertime, holidays, and when school starts."
- Sally Berven, CFO, Perot Museum of Nature and Science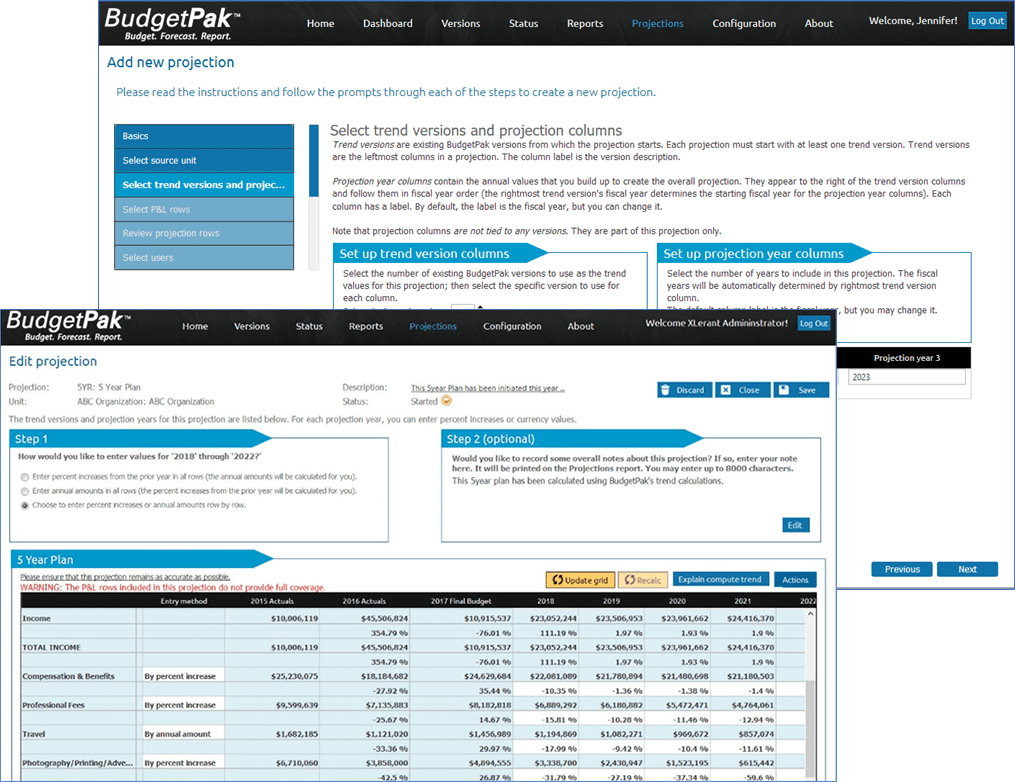 Long-Term Projections
A high-level estimate of future years.
Step-by-step Guide – enables you to easily create a projection, including:

level of the organization
historical versions and projection years
selected income and expense data

Version Flexibility – lets you easily create multiple projections by copying a current version and applying different variables
Finance Controls – which users can view or work on which projections
Predictive Analytics – provides the most accurate projection data based on the organization's historical data values
Existing Excel Models – can be integrated and utilized