Reporting & Analytics with BudgetPak
We are different. On purpose.
Or as we like to say, "BudgetPak is different by design."
Fully integrated, Pre-built & Out-of-the-box Reports
Drill-thru to GL Transactions
Dynamic Link To & From Excel
User-defined Dashboards
Email Notifications
Report Access by User-role
Custom P&L Reports
Targets & Defaults
Report Wizard to Easily Configure Report Views
Key Performance Indicators (KPI)
Integrated Excel-based Report Writer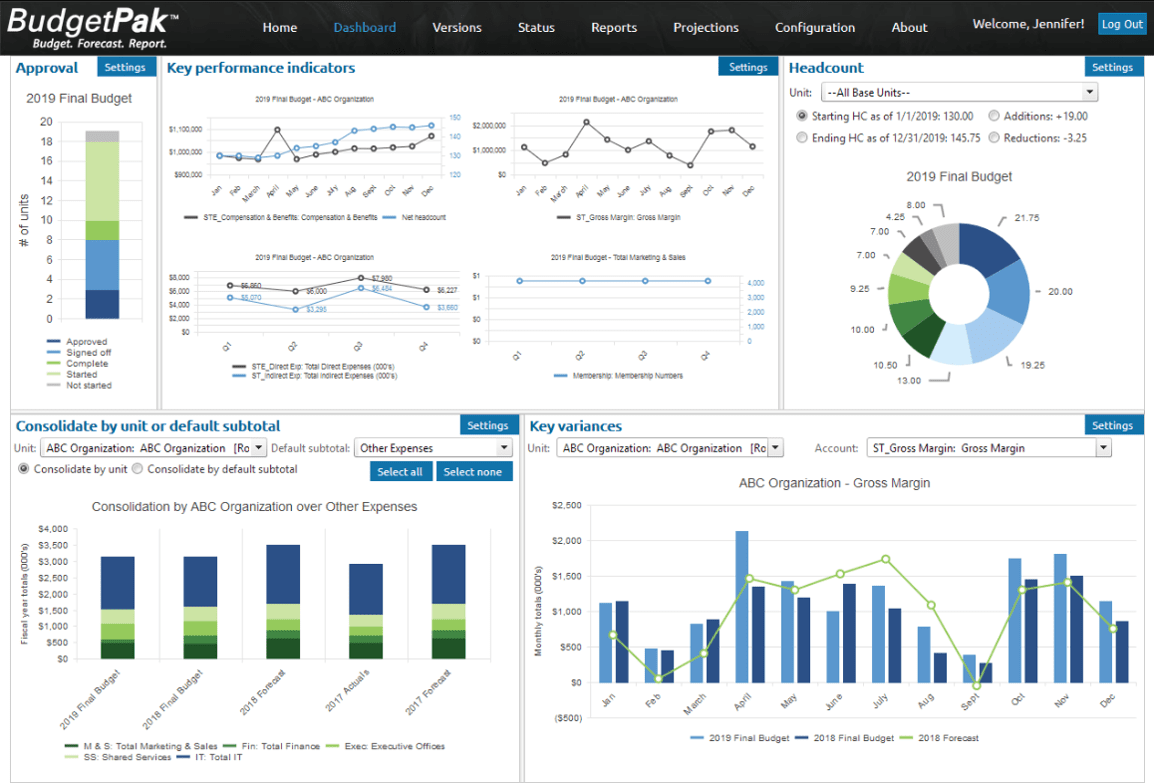 Dashboards & Reporting
Custom Dashboard: Provides at-a-glance view of your individually selected key values, metrics, and indicators
Out-of-the-box Reporting: With detailed budgeting decisions,  consolidation reports, as well as variance & analytical reports – all available on day 1
Integration with Excel: For Quick analysis, pivot tables & specialized reporting (all in a language Finance already understands)
Real-time Status: Monitor where everyone is in the process and get up to the minute numbers on budgets or forecasts in process
"With BudgetPak the data and process is totally transparent. Our budget managers are becoming more sophisticated users who want more data because they understand how to get access to the information they need."
- Cheryl Warner, Controller at Northwood University
Analytics & What-Ifs
Explore the impact of variations on a completed budget, at the department or consolidated level, to meet a specific target
Include calculations for gross margin, different types of ratios, EBITDA, or any KPI you want to keep track of
Show non-financial figures such as headcount or driver values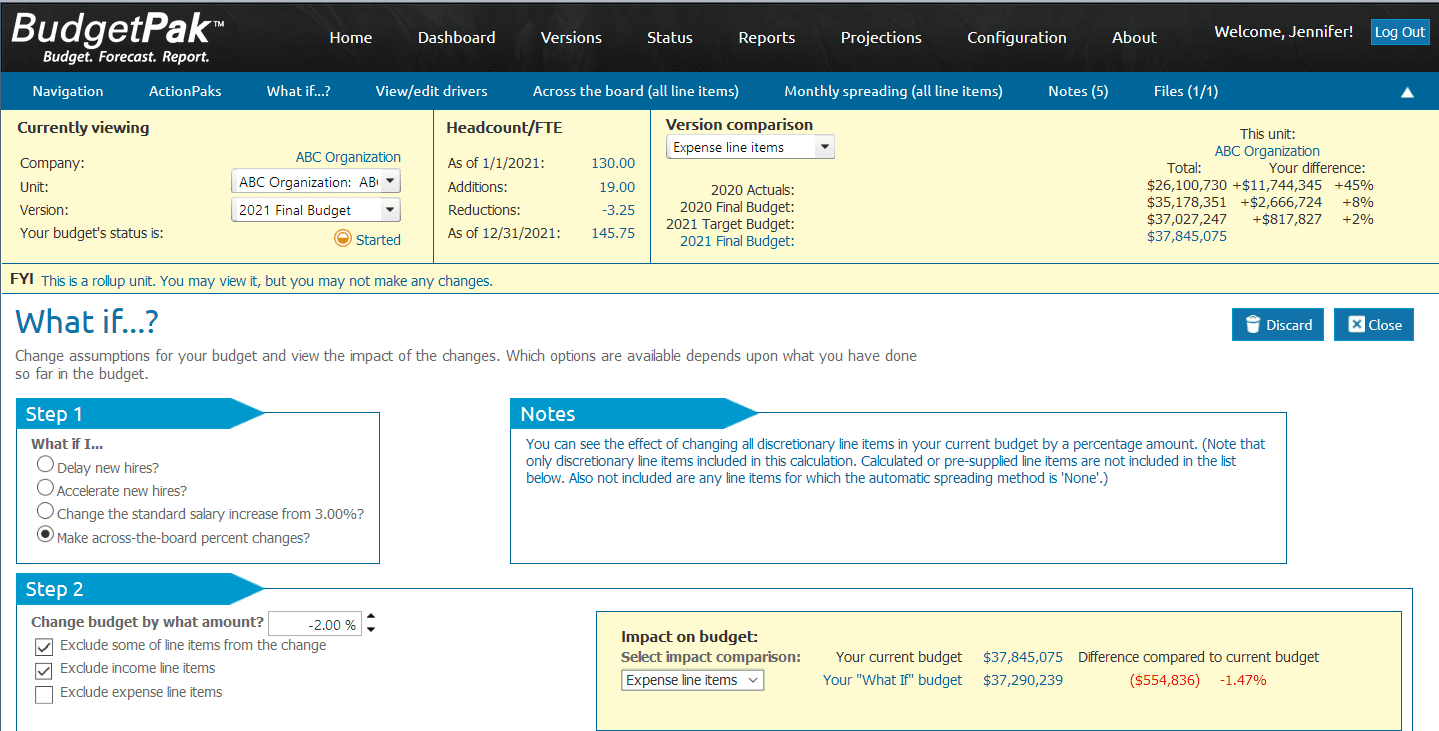 "Now we have much easier reporting, we can see notes on items, and we have a more efficient budget approval process. The whole exercise of budgeting has become thought provoking."
- Jeff Ginsberg, Budget Director at Bunker Hill Community College
Scenario Modeling
Budget or forecast scenarios can be created monthly, quarterly, semi- annually, or as needed, depending on the requirements of your organization.
Model different budget assumptions & determine if (and how much) you want end-users to provide input to these various scenarios:
Bottom-up Approach – when you want budget holders or approval managers to have detailed input into assumptions
Top-down – when you want finance to control all of the variables going into the assumptions
Hybrid – open select scenarios (or just some assumptions) to input by the budget holders; lock other scenarios to be used as "targets" or keep them completely hidden from the budget holders